Photos of Christmas at the White House with President John F. Kennedy.
The 35th President of the United States is seen here during his first Christmas season in office with First Lady Jacqueline Kennedy. On Dec. 13, 1961, the pair hosted a pre-Christmas party for White House staffers and their families.
This Dec. 12, 1962 photo shows President John F. Kennedy and his wife Jacqueline Kennedy alongside a White House Christmas tree in Washington.
First lady Jacqueline Kennedy with children John Jr. and Caroline at Christmas 1962. This would be the last White House Christmas for the Kennedys, as JFK would be tragically assassinated the following November.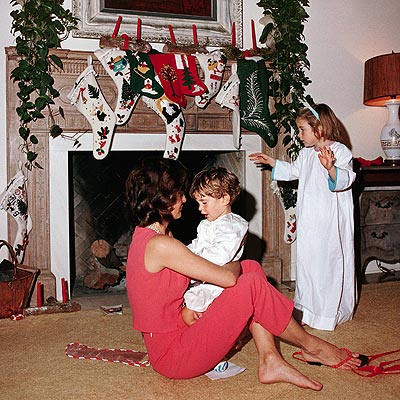 What if the snipers missed JFK and killed Jackie Kennedy instead? Read the daring new novel that flips the JFK assassination on its head!
Check out blockbuster new novel DESTINATION DEALEY: Countdown to the Kennedy Conspiracy. e-Book now on sale for $2.99 !
Tags: Christmas, Jackie Kennedy, JFK, Kennedy, Kennedy Family, White House